A people who sit in darkness, upon them a great light now shines.
Our team and volunteers took a short trip to Nasarawa State, taking the light of Jesus to the Afo people.
4 Afo villages visited
174+ souls won
<Full story>
Following are the words of Segun Akanbi, MEA Mission Trip Coordinator and also the Lead of the Nasarawa Trip.
Our team arrived at Odenin Gida on the 11th of March from Lagos, prayed and rested, and then moved to Agam mission field in the evening of the next day after having Sunday service in Odenin.
"When we arrived in Agam, we met the Missionary in charge of Agam church who has been in the community for 6yrs. Himself and some of the church people and villagers welcomed us, we had a brief chat about the land and the Mission's work going on there, prayed for some of the villagers and their children who needed prayers before proceeding to where we'll spend the night."
"On the third day of our trip, the villagers and church members gathered for a discipleship meeting where I shared the word of God with the people.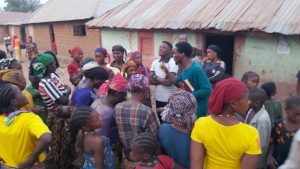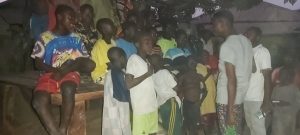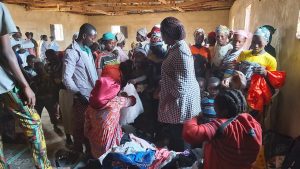 As the service progressed, the Holy Ghost took over and many were delivered from demonic oppression. People surrendered their lives to Christ, sick people were prayed for and God took the glory.
After the programme, we went back to our lodge and had one hour prayer for the land before retiring for the night.
We had a meeting with the youths of the church, admonishing them to be more committed to God and His work. We encouraged them not to despise their youths and be more involved in assisting the missionary Pastor by taking up more responsibilities in the church and use their influence as believers to tell their friends and family about Christ.
It was an interactive session with the youth as we counseled them. Quite a number of them gave their hearts to the Lord and got baptized in the Holy Ghost.
"Later that evening, we held a prayer meeting in the church. Had an impartation service where we introduced the villagers to the ministry of the Holy Spirit after which we went home, fellowshipped and did our one-hour prayer for the land."
"On the 5th day of our trip, we moved to the Odurugbo mission field. There we prayed and splitted into groups as we went into the village to preach the gospel of Christ moving from house to house."
"The chief priest of the land was ministered to and over 50 people gave their hearts to the Lord. Those with illnesses and all manner of disease were prayed for and then we converged together to give feedback and praise God for His wondrous works."
"Next was Gidan BaMaiyi, where we held an evening programme and People surrendered their lives to Christ and the next morning we held another brief programme with the youths and the people, distributed relief materials and headed back to Odenin Gida where we passed the night and left for Lagos the next morning."
"We give God all the Glory, being confident of this, that He who had begun a good work in Nasarawa will carry it on to completion until the day of Christ Jesus."