Number of Participants: 5
Bro. Segun Akanbi
Bro. Joshua Samuel
Sis. Frances Udukwu
Bro. Christopher Adekoya
Sis. Adeline Ileogben
Numbers of Villages: 11 Villages
Numbers of Days spent: 7 Days
Pioneering Ministry: Watchmen Prophetic Mission International
Contact Missionary: Pastor Akobi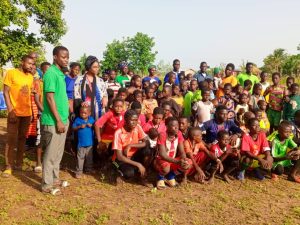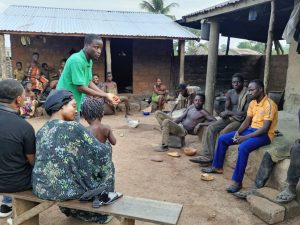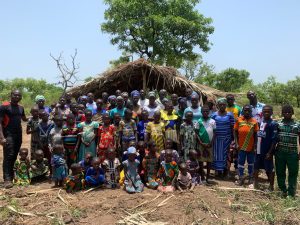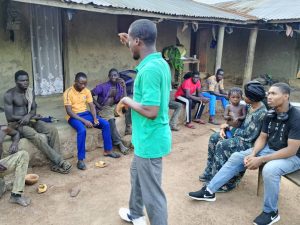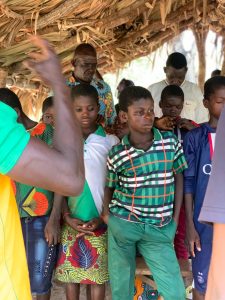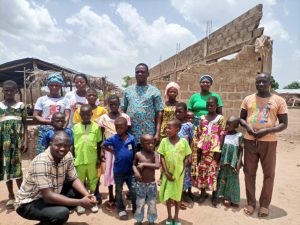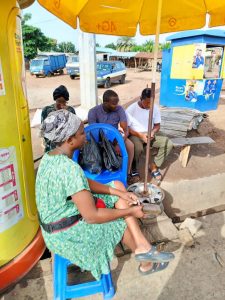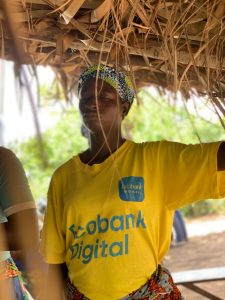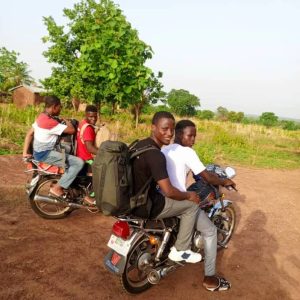 OVERVIEW
We embarked on the Journey on the 8th of April by road. Despite the corruption of the Road and Borders officials, we got to the field in peace. We were divided into two groups. Each group was apportioned to different regions, where some of the trips lasted for 4 hours on a motorcycle. It was such a fulfilling trip. God was glorified in the meeting. We converged back on the 13th of April there in Langabou. The different team shared their testimonies and we prayed together as a team. The following day, we embarked on the journey to Lagos. Hallelujah
Togo, country of western Africa. Lomé, the capital, is situated in the southwest of the country and is the largest city and port. Amongst which we labour among the Losso, kabye, ifè,Logba,yaka, tribe
The Lossos (Nawdba, sing. Nawda) are an ethnic and linguistic group of people living in the Doufelgou District (Préfecture) of the Kara Region in Northern Togo, West Africa. The district capital is Niamtougou which is also an important regional market town. The Lossos call themselves Nawda (singular) or Nawdba (plural), and their language is Nawdm.
The Kabiye, also known as Kabye, Kabre, Cabrai', are a people living in the north central mountains and northern plains of Togo. They speak the Kabiye language. The Kabye are primarily known for farming and cultivation of harsh, dry, infertile lands of Togo. They grow cotton, millet and yams. Kabye people also live in northwestern Benin near the Togolese border.
The Logba or Lugba people of Benin are closely related to the Kabye. Broadly defined and subgroups included, the Kabiye people are the second largest ethnic group after the Ewe people, and they dominate the government and military of Togo.
Ifè (or Ifɛ) is a Niger–Congo language spoken by some 180,000 people in Togo, Benin and Ghana. It is also known as Ana, Ana-Ifé, Anago, Baate and Ede Ife. It has a lexical similarity of 87%–91% with Ede Nago. Written works began to be produced in the language in the 1980s, published by the Comité Provisoire de Langue Ifɛ̀ and SIL.
Yaka is a village in the Doufelgou Prefecture in the Kara Region of north-eastern Togo.
Appreciation.
We appreciate God for His faithfulness and mercy. The provision for this trip was a miracle for most of the participants, we bless God for supply of funds. We recorded couple of Miracles, Salvation testimonies and Baptism of the Holy ghost.
We also want to appreciate everyone who availed themselves to be use by God both in pray, support and encouraging the team member that went on this trip.
It would have not been possible but because you stepped into to your responsibility and obedient, God really Manifest Himself amongst us
ACTIVITIES
Film-show
We were able to carry out film show in 4 different locations. Film-show seems to be one of the Major tools for evangelism. In the cause of the outreach, People gave their lives to Christ, conviction were brought back
Discipleship Session.
What a great time we had with the believers in different locations. The discipleship classes were so intense, there was a revival among God's people and Jesus was preached. The joy of hearing an undiluted word of God could not be quantified by the people
House to House Evangelism.
We ministered from house to house, Lots of people gave their lives to Christ and healing were pronounced unto the people. House to House Evangelism aallows us to meet people in their natural habitat and helps them to be comfortable.
Pastors Training
We had training for pastors, encouraging them of their commitment and the Major Assignment God has given to them. Informing them that the great One who has called them is greater than any other, and the assignment is the greatest task anyone could receive.
Visitation
We Visited different believer families, the essence was to associate with them and extend the Love of Jesus to them. We also visited some Villages where the is no Church at all. There is an ongoing effort by the Watchmen Prophetic Mission International, to get a Church stationed in those villages.
Hearing from the Missionaries.
We received Pastor Paul Akhabue, a Missionary serving in sokode among the Kotokolis'. Sokode  is about some an hour's drive to Langabou. He shares the current state of the work with us and stirs us up for the work ahead, we asked him questions, and he was so vulnerable to answer us. We prayed for him and he also prayed for us also had a picture session together.
We also had time of sharing with THE AKOBI Their stories were so captivating
.
 OBSERVATIONS
There is a serious need for believers to get involved in Mission.
The Islamic community from all over the world is currently on a crusade to take over Togo. Different incentives to entice the people such as Water, housing, and other social amenities
There is a need for spiritual warfare in that territory
Most churches are without structures yet.
There is a common sickness in some women which is Gallter of the neck.
Togo is a Virgin Land, many things are contending for the land already.
NEEDS
The following are the needs discovered on the field.
Roofing Langabou church
Solar Enabled Jesus Film Pack Bag Projector.
Building of some of the Churches.
Building of Schools for the Matirofield
There is a need for at least 4 Motorcycles
There is a need for more Labours
There is a need for a skill acquisition center.
 "He who began a good work in you will bring it to completion at the day of Jesus Christ" (Phil. 1:6)"